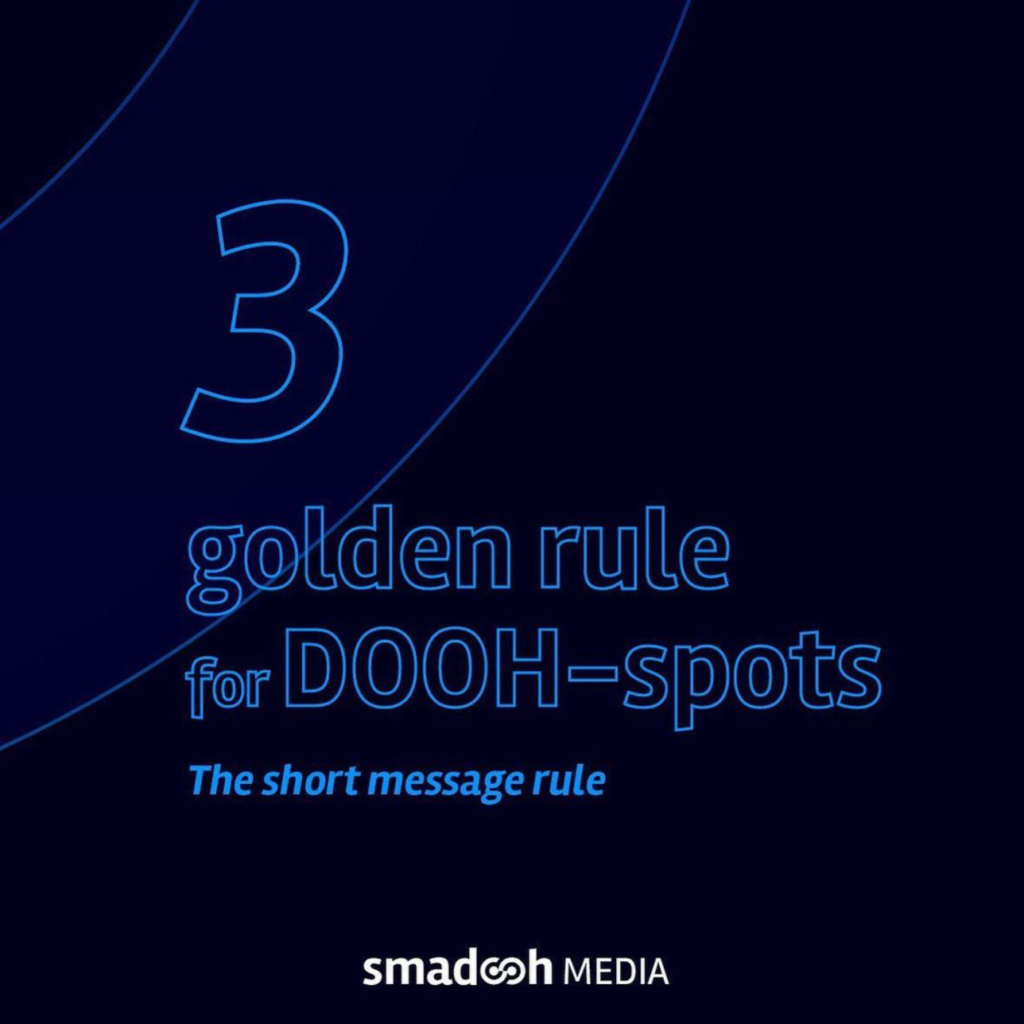 "The short message rule:
Proportion of images/image-like elements = at least 80%.
Proportion of text statements = maximum 20%.
Recommended ratio tolerance +/- 5%.
Use interactive people illustrations with eye-catching qualities, both focused and clear illustrations as well as dynamically presented pack shots.
Reduce text to a minimum
Choose simple and catchy statements.